Einlass: 19:00 Uhr – Start: 20:00 Uhr
Ticket: 23,- Euro zzgl. VVK-Gebühr – Abendkasse: 27,-Euro
Since their hatching from underneath the industrial fumes of Dutch harbour city Rotterdam back in 2015, DOOL has undeniably left their gloomy mark on the European dark rock scene. After having risen from the ashes of both 'The Devil's Blood' and 'Elle Bandita', this pack of wildlings has gathered and set their collective goal to achieve creative evolution and spiritual ascension through the unity that was since then called ' DOOL'
Since their hatching from underneath the industrial fumes of Dutch harbour city Rotterdam back in 2015, DOOL has undeniably left their gloomy mark on the European dark rock scene. After having risen from the ashes of both 'The Devil's Blood' and 'Elle Bandita', this pack of wildlings has gathered and set their collective goal to achieve creative evolution and spiritual ascension through the unity that was since then called ' DOOL'
.
'DOOL' being derived from the Dutch word for 'wandering', the five-piece started soul-searching their way through rhythms and melodies that would soon evolve into their debut album 'Here Now, There Then'. A first glimpse of what DOOL was becoming was unveiled by the single 'Oweynagat' and its eerie and mysterious accompanying video. The full album was released in
2017 on German Prophecy Productions, who were one of many record labels offering the band a record deal immediately after their infamous
Roadburn Festival (NL) 2016 showcase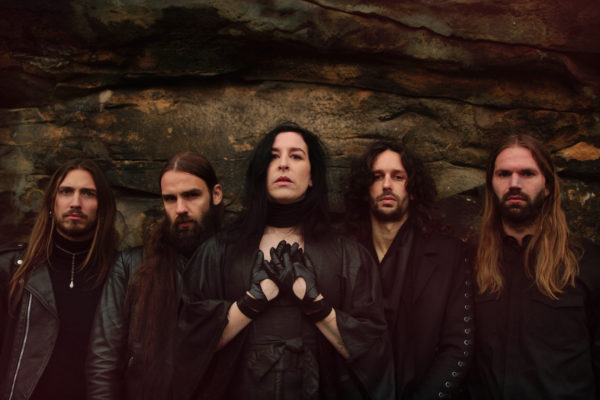 Not long after the release of 'Here Now, There Then', DOOL received the Metal Hammer 'Debut Album Of The Year Award' and embarked on an ever escalating siege of the European clubs and festivals. Opening for Nergal (Behemoth)'s 'Me And That Man' on their first EU tour, they caught the eye of plenty bookers and promotors. Impressed by DOOL's fierce live presence, they offered headline shows and festivals spots all through out Europe. Two years of extensive touring followed …
2019 saw the release of the 'Love Like Blood' EP, including the band's take on the classic 'Killing Joke' song – a crowd favourite during DOOL live shows, which again received many amazing reviews. Now, DOOL is ready to enter a new era in their still relatively short musical crusade. April 2020 will see the long-anticipated release of their sophomore album ' Summerland', recorded by Martin Ehrencrona (Tribulation, In Solitude) and mixed by Cult Of Luna's Magnus Lindberg. Following the release, the band will play Roadburn Festival's main stage as a premiere show, followed by a European headline tour late April/May.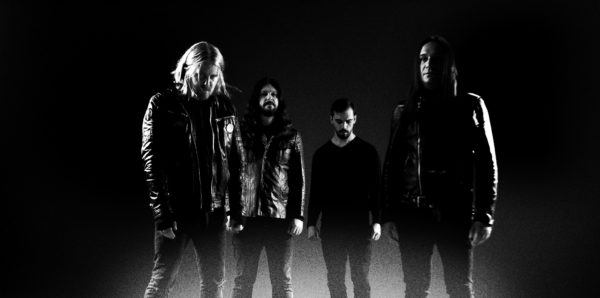 On their seventh full-length Black House, Secrets Of The Moon offer us a re- invented version of their pristinely sinister rock music. Reunited with founding member Lars Plegge (Daevas), the Germans further explore the path taken on critically acclaimed predecessor Sun (ranked by opinion-forming German magazine Rock Hard among the key albums of the new millennium), serving nothing and no one, only their songs. While the material on Sun seemed like relentless, emotional outbreaks exploring new worlds, Black House bursts with self-confidence and gets closer to the point with well-composed, catchy tunes of subtle movement, blackened grace and furious elegance. The result is a unique blend of styles one fails to pay full justice to with tags such as "goth rock" and "post punk" or references to Alice In Chains, Tiamat's Wildhoney -era and Fields Of The Nephilim.
The material was recorded in guitarist, engineer and producer Michael Zech's (Ar) own The Church of Sound studio over the course of almost one year. "While working on it, the studio turned more and more into the Black House," says the band, hinting at the intensity of the recordings. "We became obsessed, we became the house." During that time, the quartet welcomed guests as Jarboe as well as members from Empyrium, (Dolch), The Ruins Of Beverast, Dark Fortress and Enemy Of The Sun, who contributed to the individual vibes of all songs.
Black House is embedded into a strong and extensive visual concept, comprising both a sophisticated artwork (best displayed in the artbook edition) and video clips of each album track. The visuals pivot on nine artefacts – abstract references to the lyrics and the general feelings of the songs – which serve as a golden thread spun throughout and create a visceral world around, respectively within the Black House. Filmed, directed and designed by infamous French artists Metastazis (Led Zeppelin, Morbid Angel, Ulver) and Dehn Sora (Deathspell Omega, Amen Ra, Blut Aus Nord) within several months of constant work, Black House is a highly ambitious, compelling artistic synthesis. "Everybody is welcome in the Black House , but the house rules apply," singer and guitarist Phil Jonas (sG) concludes. "Bring rubber boots; it's below sea-level, sometimes it gets wet inside …"
Einlass: 19:00 Uhr – Start: 20:00 Uhr
Ticket: 23,- Euro zzgl. VVK-Gebühr – Abendkasse: 27,-Euro